From being named one of Denmark's hottest scale-ups to announcing a major international award, increasing our headcount by 42% to securing innovative new funding, 2019 has been a defining year for Templafy.
In these early days of 2020, we look back at some of our top achievements and share our favorite highlights of 2019.
Going Dutch: the iWRITER acquisition
Following our 2018 acquisition of Berlin-based Veodin, in 2019 Templafy's expansion powered on. In May, we onboarded fellow template management solution iWRITER. With more than 350,000 users at 1,200 international businesses, Netherlands-based iWRITER helped us reach new customers, develop our software functionalities and we gained a whole office of industry-leading talent. The addition of new clients, enhanced platform capabilities, an Eindhoven office and exceptional colleagues ensured this latest acquisition kept our brand at the forefront of enterprise template management and document creation.
The Templafy team in numbers
At the heart of our 2019 successes are our colleagues, and this year produced some pretty impressive numbers within our office walls including:
182 active Templafy employees worldwide. Thanks to continued growth, our headcount increased by 42%.
50% of the 2019 workforce are millennials. Diversifying age demographics brought the company fresh new perspectives and tech behavior insights.
44 nationalities. Speaking to our truly international nature, we nearly doubled the number of nationalities in our offices from 26 to 44. Top represented nationalities include Danish, American, Dutch, German, British, Romanian, French, Italian, Lithuanian and Spanish.
4 offices came together for Templafy's biggest ever summer party. 150 colleagues from all over the globe celebrated in true Templafy style, with a boat ride through the beautiful canals of Copenhagen followed by dinner and, of course, a late night party.
The team took 2,523.25 holiday days over the course of 2019. At Templafy we work hard, play hard and take time to recoup with our friends and families.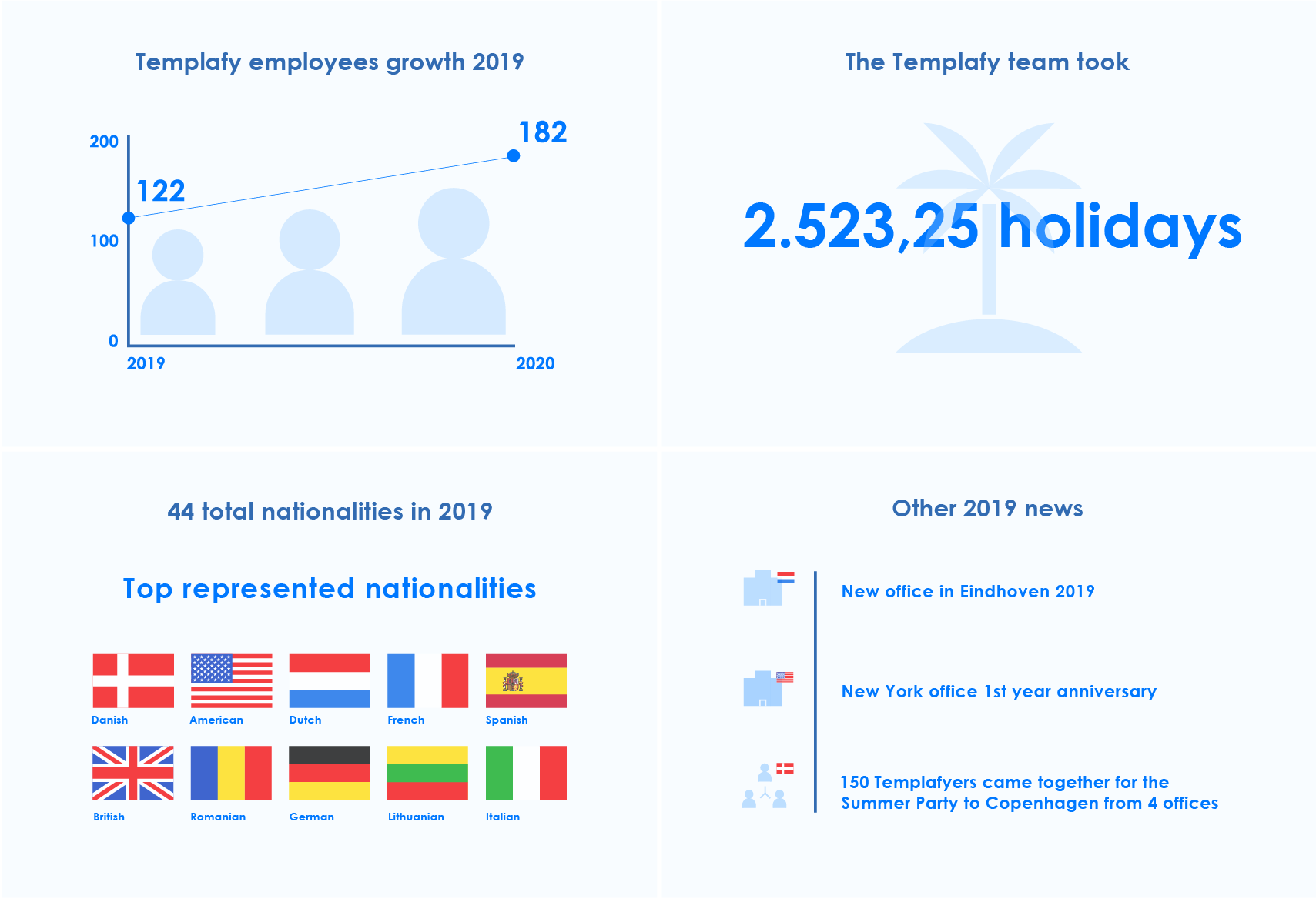 Class of 2019
A near-perfect Valentine's Day gift, on February 14, we were selected as one of TNW and Adyen's Danish Tech5 2019. It was incredibly exciting to be named as one of Denmark's hottest young scale-ups - particularly as aspects such as investment rounds, team growth, media coverage and overall social impact were all taken into account. As an added bonus, the honor also meant we attended the Tech5 Meetup on May 8th, 2019, where we got the opportunity to network (and celebrate) with Tech5 alumni, top-tier investors, influencers, global press and other Tech5 companies from around the globe.
The resource of the year
2019 was also the year that saw Templafy's creation of the biggest and most valuable piece of content about template management: The Definitive Guide to Template Management. Weighing in at 105 pages, the comprehensive resource is packed with all our insider knowledge and industry know-how. It provides readers with everything they need to understand automation in document creation. Topics covered basics such as "what is template management?" to "why is template management so hot right now?" and exploring industry trends and market forecasting.
The guide also gave practical case studies demonstrating the ROI of template management in large-scale enterprises, and practical information for companies interested in integrating document template management into their IT infrastructure. With almost 10,000 downloads and counting, the Definitive Guide to Template Management is currently the leading industry resource for any organization looking to get clued up on one of the fastest-growing enterprise tech trends.
The Forrester collaborations
Two major 2019 highlights came from our work with research body Forrester. First, on May 14, Templafy's Co-Founder, Christian Lund joined a stellar line-up of digital transformation experts to speak at Forrester Digital Transformation & Innovation Forum. Taking to the stage in London, Christian delivered a talk on 'The Future of Enterprise Document and Content Ecosystems.' He shared insights into how top global enterprises are using SaaS platforms and implementing future-proofing strategies for large-scale document creation. Attended by industry and enterprise leaders, the event was marked as a key date for helping organizations successfully drive business innovation through core and emerging technologies.
Then came Forrester's TEI Report, a huge asset for demonstrating our platform's ROI and benefits. Analyzing three Templafy clients, totaling 50,000 employees across banking and professional sectors, the TEI report delivered some concrete numbers in the business case for using Templafy, such as:
Organizations with 10,000 users see ROI of 1,239%.
Users can create documents and presentations 30% faster (this number increases to over 50% in some cases).
Employees save nearly 4 hours a week in the document review process.
Enterprises saw a 20% increase in productivity for their branding departments.
95% of IT involvement was eliminated.
The Forrester report has become an important tool in proving the results available to organizations that are considering joining Templafy to automate document creation workflows.
Top of the Brands
While being recognized as one of the most exciting up-and-coming brands was certainly a highlight, another Templafy milestone was hosting our own corporate branding and reputation event: Top of the Brands.
Hosted at Amsterdam's Conservatorium hotel in November, the first edition of Top of the Brands invited leading Dutch communication professionals to hear from the likes of reputation expert and professor, Cees Van Riel and brand strategist, Roel Stavorinus. Guests were also able to take part in a panel discussion led by Communication-Woman-of-the-Year Annette Reijersen van Buuren, brand consultant Marc van Eck RM, and brand specialist Danielle Navas-Brandt.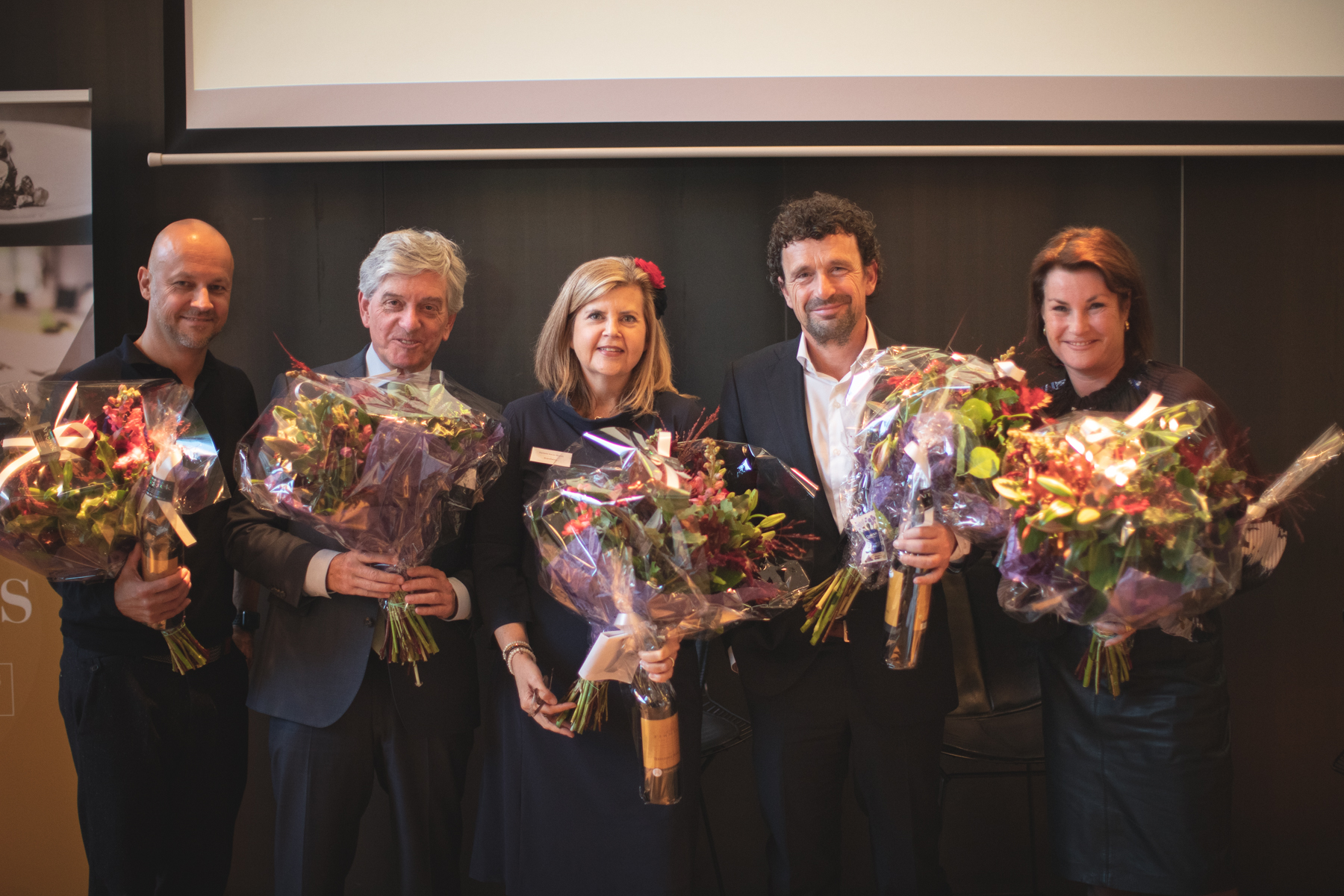 The mix of attendees, speakers, venue and topics was a hit, and we're looking forward to rolling out a series of Top of the Brands events in 2020.
Our New York office turned one
October marked one year since we set up our New York office, and what a year it's been! Our headcount jumped up from two to over thirty employees, and we outgrew our office twice. The US team soared past their original sales targets and developed new partnerships with the world's largest banks, biggest pharmaceutical companies, global airline organizations, leading US hospitals and the Big Four.
Our Fifth Avenue office, with its rooftop view of the Empire State building, provided Templafy with a cool space to run regular events and network with local groups. A big highlight was our collaboration with Femstreet to host a night celebrating women working in the software industry. Giving a literal platform to an underrepresented group is one of the many ways we've been striving to create a more inclusive environment and diversified industry within our sector.
Making headlines with innovative investment
Building on 2018's series B funding of $17.2 million, in October we secured a further DKK 80m investment from Vækstfonden and Danske Bank. This next stage in our growth trajectory was fuelled by Venture Debt, which led to Templafy hitting the Danish headlines. Venture Debt, a new type of loan product, has so far only been given to a small handful of Denmark's most promising companies. Yet, in 2019, as a result of its winning mix of great technology, strong leadership skills and impressive results, Templafy became the latest (and biggest) example of Venture Debt backing in Denmark.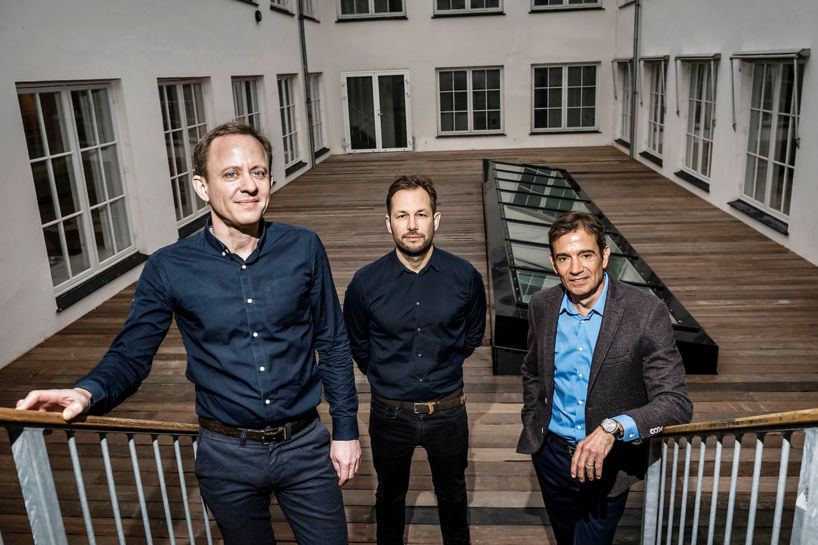 Doing women proud: Our global SaaS leader
Every single one of our colleagues who contributed to our company wins this year and there's one in particular we'd like to highlight: product owner and team lead Elena Nazzi was named in The Software Report's Top 50 Women Leaders in SaaS list for 2019. The annual list identifies the leadership skills of the most accomplished women in the global software industry, with judges evaluating nominees for their character and accomplishments, as well as the impact they've had on their organizations. We wholeheartedly agree with their decision.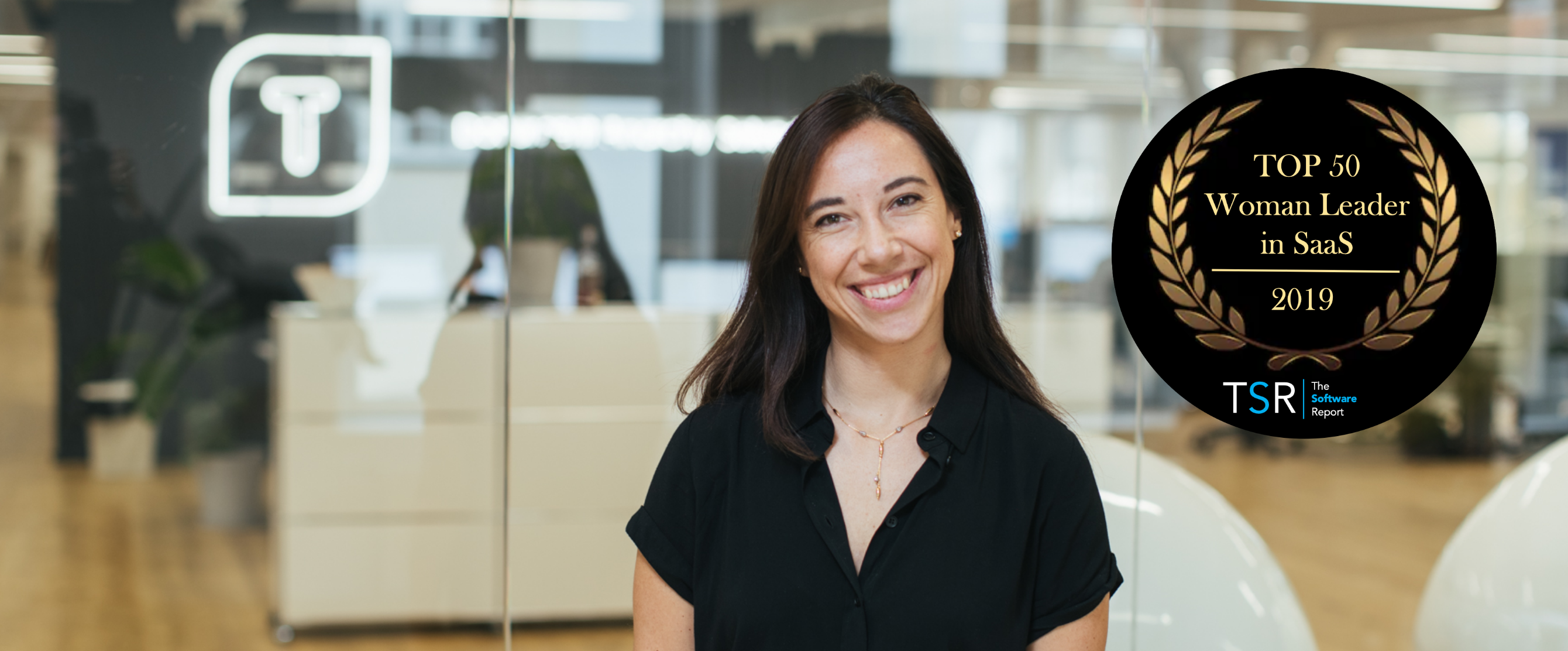 The Templafy team could not be more proud of our accomplishments this year, and are excited about what 2020 has in store for our ever-scaling company. If you'd like to be part of our 2020 story, take a look at our current career opportunities here.