If you or your colleagues create documents, presentations, spreadsheets or send emails during your working day, your business – whether you know it or not, has a document management with workflow strategy in place.
This could mean your company's document solutions are a productivity-boosting, profit driver for your business - on the other hand, as content managers know all too well, it could also be costing you valuable time, resources and profit.
Some document workflow stats for you… 15% of all paper handled in a business is lost, it costs on average $250 to recreate a lost document and even when working in digital, employees spend around 2 hours each day searching for information.
With more and more documents being produced each day, we take a closer look at document workflow management in the digital age, so you can work out how your business measures up and find out what tools and processes you need to cater for a hyper connected workforce of content producers.
Read next : How Templafy solves Enterprise Document Management
What is document workflow management?
In the digital age, document workflow involves the movement of documents between one place or person to the next in order for a series of tasks to be completed. To move from one stage to the next, an approval process is usually in place that moves the document forward to its final recipient.
In its most basic form, document workflow (also known as simple routing) goes something like this - Task A is complete, now Task B can begin, then when Task B is complete Task C can occur and so on. This "person-to-person" structure allows for ad hoc approvals and tends to involve minimal software.
Go more advanced into the world of engineering document management workflow, and models move beyond simply transporting documents between locations to integrating smart technologies which allow multiple processes to take place at the same time. Project efficiency is boosted and timelines shortened by enabling employees to work on different aspects of a project in parallel and collaborate on the same document in real-time.
At the very end of the spectrum to simple routing is 'Business Process Management" (BPM) - a term that is more and more commonly associated with document workflow management in the digital age. Far from the "person-to-person" model, automation is a key fundamental of Business Process Management as it uses connected programs and technologies to avoid bottlenecks and efficiently carry a document through its entire lifecycle.
What are the benefits of tech-led document workflow management?
In the digital age, it isn't just enough to be moving towards a paperless office to fix issues such as the dreaded misplaced document. Even truly digital companies need the right tools and processes to implement effective document workflow. Here are some of the main reasons why:
1. Minimizing human error
The problem with document solutions where workflow management relies on humans to move a document from one place to another, is that it's also left wide open to human error. It's likely that at some point in your career you've encountered some of these mishaps first hand - the misplaced document, the changes that have been overridden or conversely overlooked, and colleagues realizing too late that they're working on different versions of a document.
Workflow Management Software (WMS) includes features such as built-in Document Routing Capabilities, which ensure the right document is passed from one recipient to another and can track a document through all stages of its life cycle and ecosystem.
3. Faster approvals
With automation at the heart of more advanced document workflow management, issues like sluggish approval processes and the back and forth of documents are largely overruled.
WMS include features such as Event Notification functionalities alerting individuals when the document reaches a certain process phase. Through its Task Automation, manual processes that would take hours or involve several people, are carried out instantly, with documents circulating your business much faster and moving tedious admin tasks away from employees.
4. 24/7 cloud access
To truly connect each element involved in a document's lifecycle, many WMS are cloud-based so applications can be brought together in one place. Cloud workflow management solutions also allow employees to access a document repository from wherever they are, whenever they like. They no longer face the issue of searching archives or different devices for a file. This not only increases productivity, saving time spent hunting down files but also gives remote workers the tools they need to t carry out their day-to-day tasks from any location, at any time.
5. Full Integration
WMS can be integrated into all stages of a document's lifecycle to optimize the overall process. Deep integrations with WMS' Rule Based Decision Making functionalities with features such as a Document Management System's own version control, check in/out and collaboration tools, mean businesses have even further control over the creation, storage and distribution of a file.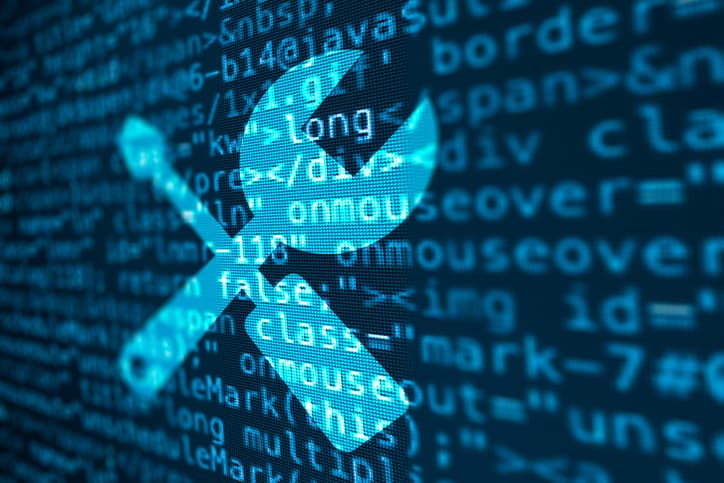 What tools are out there for effective document workflow management in the digital age?
Workflow Management Software (WMS) and Business Process Management Software (BPMS) are broad categories and vary by industry and organization preference. For BPMS for instance, there are three major categories Microsoft-focused (e.g. PNMsoft, BP Logix), open source (e.g. Red Hat, Alfresco Software) and domain specialist (SAP, Newgen Software).
However, specifically in the world of document workflow management software, many DAM and DMS applications already have built-in WMS features. On this front, Templafy can recommend the likes of Workshare and iManage. Working together with these programs to service global enterprises in all fields - from financial services to healthcare, legal to consumer goods, we can vouch for their deep integration services - particularly with information management software such as databases, document management software, email and office automation products, as well as other systems involved in creating, storing and sending a document. By connecting these different processes and software, employees also don't need to log in and out of programs, streamlining workflow and increasing productivity.
A perfect document management system workflow example is Templafy's integration with iManage. Templafy, as Document Creation software, delivers market-leading brand governance and productivity for enterprise business communications. However, through a strategic partnership with iManage, these services are further optimized and complemented by iManage's powerful AI based document and email management services. Together we're able to offer a full service, cloud-based package for enterprise-scale content management and document creation. In fact, this unique combination is the only cloud solution to support document management, template management and document automation. The end result? Any decision-making processes involved in document creation, management and distribution are simplified for employees - giving them the tools they need and freeing up their time focus on higher value work.
Read next: 2018 Enterprise Digital Transformation Roadmap
What else can Templafy offer to help you master document management in the digital age?
Document control
Our solution has a centrally managed administration platform which means brand and compliance managers can trust that staff members across your entire organization have access to your most up-to-date document templates and digital assets.

Easy access
Templafy is cloud-based meaning on-brand and compliant business document templates can be accessed on any device, both online and offline. Updates are instantly deployed making them readily at hand and easily retrievable for users right within Microsoft Office applications.

Brand Management
By automating pre-branded document template management and giving employees access to centralized brand asset libraries and best practice text elements, Templafy allows workers to focus on what they were hired to do, rather than spending time checking that work adheres to the latest corporate brand guidelines.

Brand Checker
This Templafy feature allows individuals to easily validate document content such as text, logos and images in office applications. The built-in application identifies any off-brand content and at the click of a button provides a host of brand compliant alternatives; ensuring your employees are always on-brand and distributing content that adheres to your latest brand guidelines.

Security
Templafy is hosted on Microsoft's Azure cloud service and is GDPR compliant, storing minimal client and employee data. Our solution is also regularly and rigorously tested to ensure that all data is saved in a secure place while still protecting sensitive information.
For more insights into how Templafy works in terms of document workflow, check out our case study of Capital Region of Denmark here.